Magnet Love Letter Bracelet
Never let go of your favourite person!

These beautiful bracelets with their small magnets ensure that you can reconnect with your significant other again and again. Simply seek the closeness of your soulmate and let the miracle of attraction happen.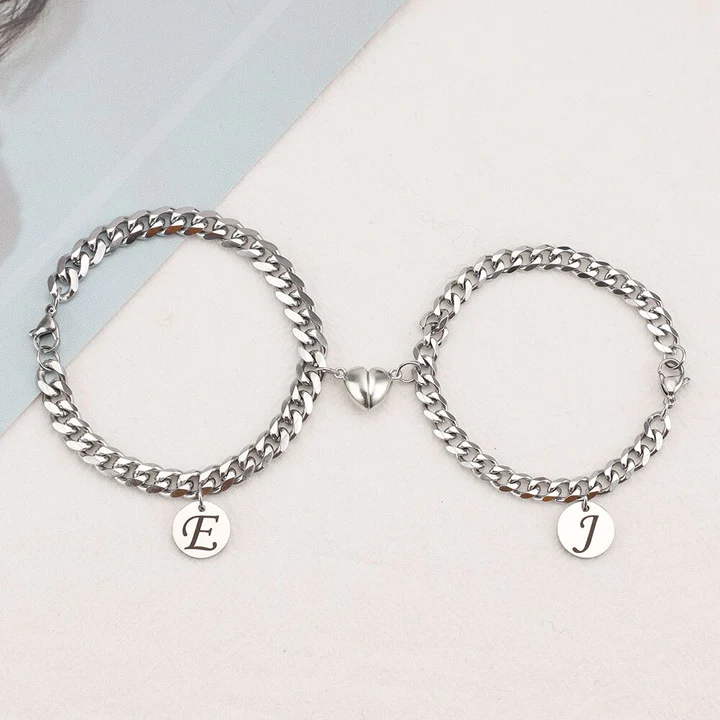 In just 2 steps to your very own personal gift:

Step 1: Enter your desired engraving for the large bracelet (20cm)
Step 2: Enter your desired engraving for small bracelet (18cm)

Each bracelet is laser engraved by us with a lot of love and is absolutely unique. So it makes the perfect gift for you most important person to show your love and appreciation.
The lengths of the bracelet is 20cm and 18cm.
Material: Titanium and 925l stainless steel