Micro Adjustable Holeless Belt (Buy 2 Free Shipping)
Introducing the Micro Adjustable Holeless Belt. Instead of 5 holes one inch apart our straps have zero holes and 30+ options spaced one quarter of an inch apart. Allowing you to adjust comfortably throughout the day.

The track system embedded in the back of the strap interacts with a special buckle mechanism as the track slides across the strap at quarter inch increments it allows you the perfect fit every time!
Our belts are made of genuine leather & microfiber leather.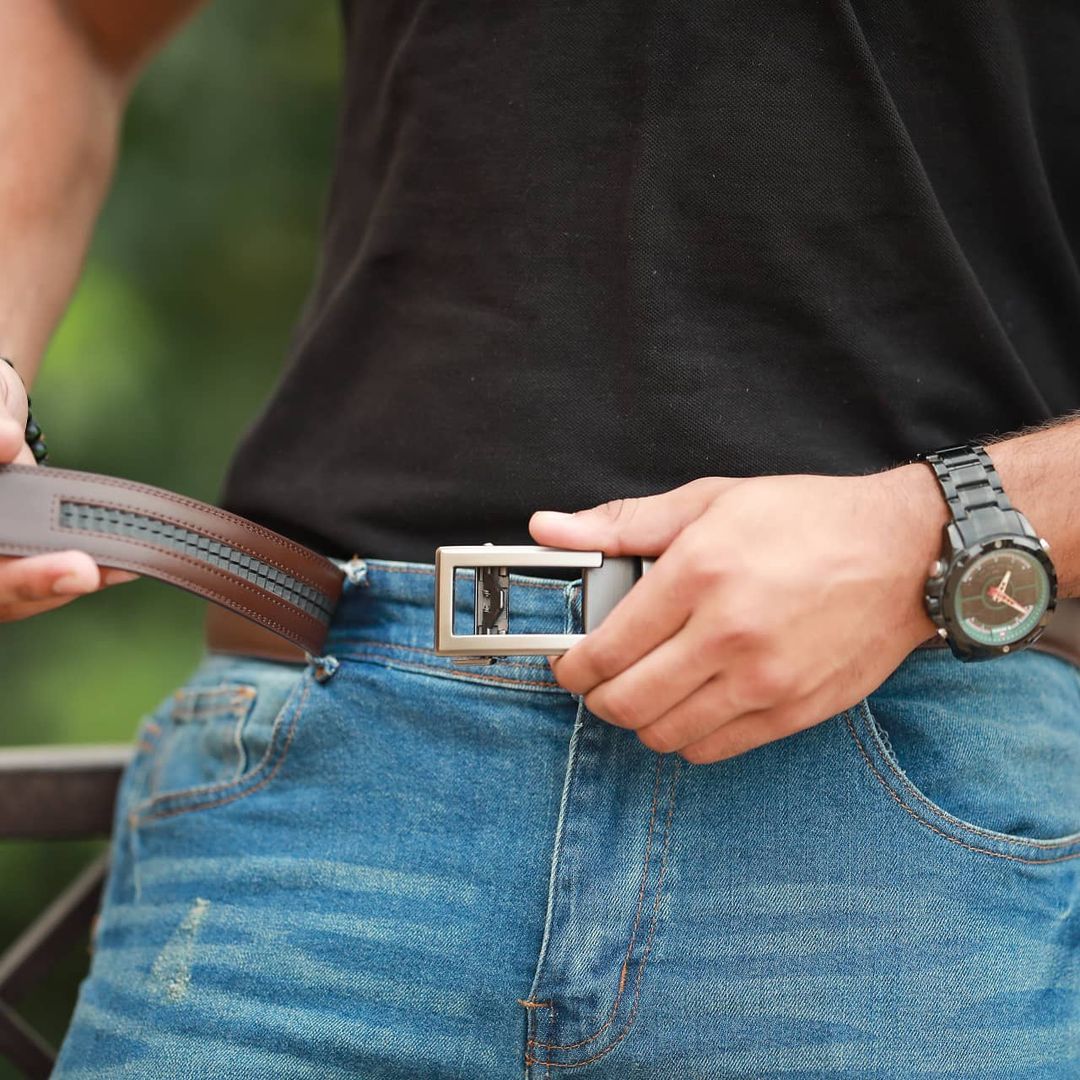 Get the perfect combination for any occasion with interchangeable straps and buckles.